World Photographic Cup features Photographer Carmel – Hamilton County Reporter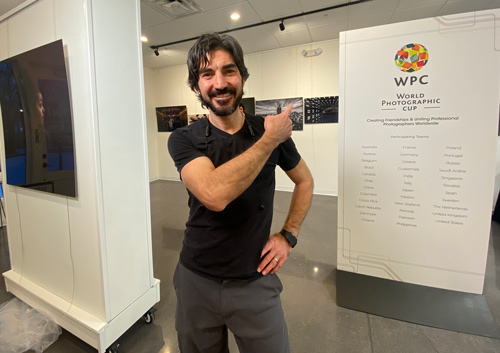 Local exhibit featuring images of Team USA from the opening games
As Team USA prepares to compete in the Beijing Winter Olympics, an art gallery in Carmel plans to celebrate Team USA's work at the Photographic World Cup.
Seventeen photographers from across the United States, including Roben Bellomo of Carmel, have been chosen to represent Team USA at the 2022 World Cup of Photography. Their work will be exhibited at the BEHN Gallery in the West Clay Village in from Friday 4 February.
"We plan to launch the exhibit at our first event on Friday this week," Bellomo said. "We invite the public to stop by and experience the work of Team USA, listen to live music and watch the opening ceremonies of the Olympic Games with us."
The World Photographic Cup, co-founded by Professional Photographers of America (PPA) and the Federation of European Photographers (FEP), pits Team USA against top photographers from 35 countries. Bellomo was chosen to represent Team USA three times (2018, 2019 and 2022).
"The World Cup of Photography is unlike any other photographic competition in that it not only involves the best professional photographers from around the world, but in true Olympic style, it offers nations the opportunity to compete" , added Bellomo. "The result is the best portfolio of photographs in the entire world."
Teams submit up to three images in each of six categories: commercial, illustrative, nature, portrait, reportage and wedding. Gold, silver and bronze medals are awarded to the best photographers in each category. The Photography World Cup is awarded to the national team with the highest overall score. The winner will be announced at the WPC awards ceremony in Rome, Italy on March 28.
The exhibition will open to the public at 5 p.m. on Friday, February 4 at the BEHN Gallery, 2149 Glebe St., Suite 100, Carmel. To register, go to behngallery.com/events. The exhibition will remain on view until the end of March. For more information on the World Photographic Cup and to see images of finalists from around the world, visit WorldPhotographicCup.org.