Top picks from the National Portrait Photographic Prize (and how to vote for your favorite)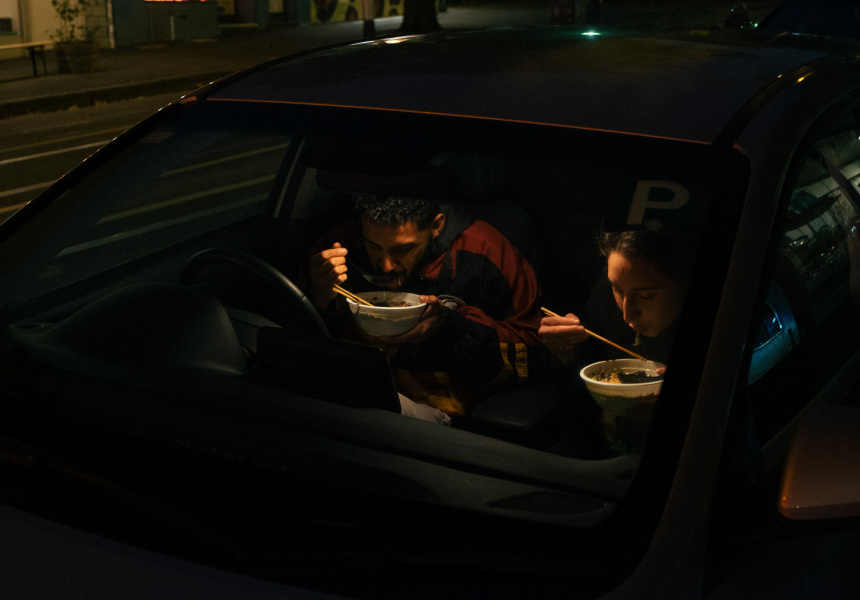 "The portrait is important because it reminds us that we are not necessarily alone in some things," says Sandra Bruce, director of collections and exhibitions at the National Portrait Gallery in Canberra.
"Some portraits will resonate with us as individuals because we see something in them of ourselves or we see an experience that we can connect with. And on the other hand, it could introduce us to the other in an accessible way – so it helps us discover experiences that are not our own. "
Since 2007, the National Portrait Gallery has organized the National Photographic Portrait Prize. For 2021, however, he's decided to do things a little differently. Only photographs taken from late October 2019 to March 2021 were eligible – a period that encompassed an unusually unusual period in Australian history. Thus, for the first time, the prize was awarded a theme.
"We gave it a special 'living memory' context this time around, because it captures that time that we went through with the bushfires and COVID," says Bruce. This does not mean, however, that entries were limited to these two major topics. The finalists – and the exhibition of their work – present a wide range of moments captured across the country. The award received around 3,100 nominations – the highest number in its history – which were then narrowed down to 79 finalists. The resulting exhibition is twice the size of previous years, with an entire gallery pavilion dedicated to these pieces.
With so many experiments on display, with so many different styles, we asked Bruce to tell us about five of the most surprising works – and show you how you can win a prize by voting for your favorite.
Ruby James (Inma), 2019 – by Adele Wilkes
Ruby James is "an artist and ranger of the Kaltukatjara Aṉangu people in the Northern Territory". Photographer Adele Wilkes was invited to take this photo on October 25, 2019, the day Uluru was closed to rock climbing.
"This is such an important moment in our very recent history," says Bruce. "So much has happened after that moment in October 2019… the immediate past has been cast aside. The portrait, however, enlightens him in return. "This is a real moment in Australian history that will stand the test of time."
Artists in Residence – Carlos, Jono and Lazy Susan, 2020 – by Suzanne Phoenix
"This is one of my absolute favorites from the series," says Bruce of Artists in Residence – Carlos, Jono and Lazy Susan by Suzanne Phœnix. It shows drag queen Lazy Susan (Robbie Sinclair Ten Eyck) dressed head to toe in bright yellow and relaxing in an outdoor tub, platform boots dramatically draped over the edge. In the background, two friends are in the middle of a conversation.
The series was shot on Zoom during Melbourne's second lockdown. "[Phoenix] kicked off this Virtual Portrait Series where she reached out to artists she knew in the LGBTQIA performance arena and asked if they would be willing to be subjects, "Bruce said. The sessions lasted an hour or two, and were a mix of photoshoot and conversation. Bruce loves this pic because it looks spontaneous while still being perfectly structured. "It seems like kind of a moment captured in time, but at the same time, the structure of this composition is fantastic."
Dining room, 2020 – by Michael Pham
A couple sit in the front seat of a car eating takeout noodles, lit by an interior light on a dark street.
"It's a really dark picture," says Bruce. "It really speaks to that experience we had in lockdown where… you're kind of hemmed in by your own four walls and you want to go out, I guess, on a date night – but the only thing you're allowed to do is go out. To do is get out and grab some take out, then get back in your car and eat it.
This portrait was not posed – Bruce says photographer Michael Pham was walking down the street with his camera and spotted the couple. He caught their attention and mimed taking a picture. "[They] looked at each other and shrugged, "Why not?" "And then gave Michael a thumbs up," explains Bruce. "He had this fantastic photo of them having a moment that we can all connect with, and then they continued to have dinner and Michael continued to walk down the street."
Because this was a spontaneous photo, the photographer doesn't know who the subjects are – which means they might not know their portrait was one of the finalists for this year's award. .
Max, 2020 – by Rachel Mounsey
A man stands in the center of the frame, looking straight down from the lens. Behind it is a dramatic border of dark, spindly trees. He's standing in a stream on his property, but you wouldn't know – the liquid looks almost completely black. "Looks like it's filled with oil," says Bruce. "There is so much soot and bushfire residue in the water that it no longer looks like water."
Throughout the entries, "there were some really poignant moments that were captured by photographers about engaging with people affected by the bushfires, or living in the bush, [or] who have been through this themselves, "says Bruce.
Fires raged on Max James' Wangarabell property. In the process, he began a list documenting the slow return of birdsong, the gradual healing of the earth. The artist's statement explains how, when the photograph was taken, James said, "Everything was erased. Nature must return through a black blank canvas. It's a terrible survival game, but a beautiful one to watch ".
Melissa Madden Gray, Home, 2020 – by Pia Johnson
Melissa Madden Gray is an accomplished Australian artist, dancer, singer and stage designer, best known by her stage character, "Meow Meow". "She has an amazing aesthetic," says Bruce. "It's very dramatic. Very fiery. What she finds so striking about this image, however, is that it's about the person behind the character.
"I think photographer Pia understood what she was looking for, which is to show what Melissa looks like when she is in her own space – and still has that confidence. She is still looking at the camera in a way that somehow doesn't take any prisoners. She is very comfortable and confident to express herself. But you know, it's in a private setting that I don't think a lot of people would be used to when it comes to her as a personality, "Bruce mused. "I absolutely adore it."
The portrait helps to understand the contrast between the stage presence and the performer, showing the overlap as well as the differences.
"It just adds another unexplored and unexpected element to the personality," says Bruce. "And I think it reminds us that at the heart of the portrait, one thing we can't forget is the generosity of the subject to allow us to see them in a certain way. And to let himself be examined.
Living memory is on display until Sunday January 16, 2022.
Vote for your favorite photo at the People's Choice Awards and win a prize pack. All you have to do is click on your favorite image of participants online and enter your details below. By voting you can enter the raffle to win a prize package that includes a Living Memory catalog (RRP $ 49.95), one night's accommodation at Midnight Hotel Autograph Collection, an annual family membership in the Circle of Friends and a double pass to any exhibition at the National Portrait Gallery in 2022.
The photographer with the most People's Choice Award votes will receive $ 5,000 from the David Roche Foundation.
Closing of the votes on Sunday December 5, 2021. The general conditions apply.
Broadsheet is a proud media partner of the National Portrait Gallery.