OU Art Gallery Presents "Image and the Photographic Allusion" – The Oakland Post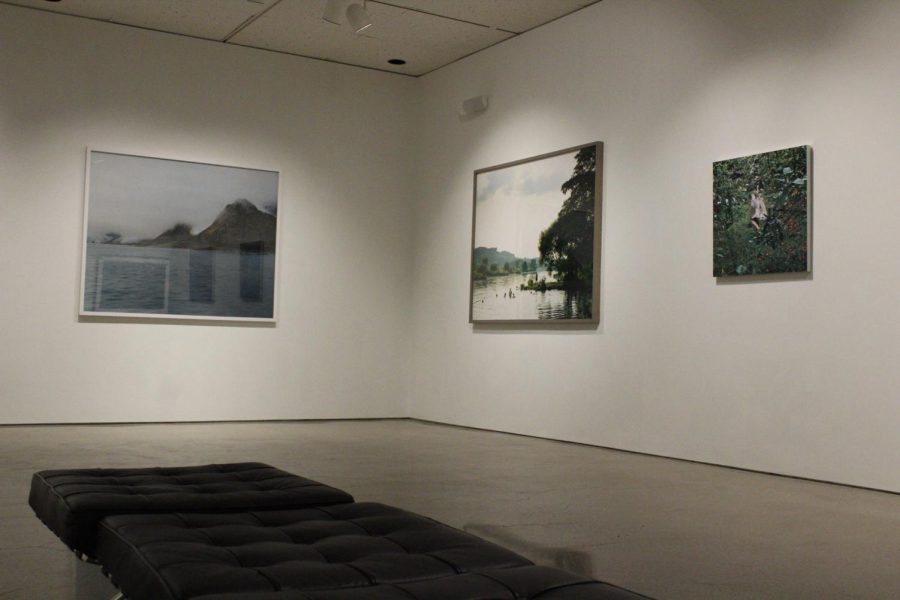 The OU Art Gallery's new exhibition "Image and Photographic Allusion" is now open until April 3. The exhibition features photographs taken by 15 different artists from around the world and invites viewers to question the allusive qualities of photographic imagery.
Dick Goody, chairman of the Department of Art and Art History and director of the OU Art Gallery, said he curated the exhibition both to allow people to experience art in an online format person, as well as to recognize the brilliance of ambiguity in the photographic allusion.
"I think it's a very timely exposure, especially for students who have an interest in visual arts, because visual arts – like theater or any type of performative thing – has really been cut in the last couple of years. years because of COVID-19 and I think this is a great opportunity for people to really experience a job in the flesh," Goody said.
Goody writes in his essay, "Nothing to do with anything", found in the catalog of the exhibition, "photography is flourishing, but curiously it proliferates less than ever… Photography exhibitions give us pause for reconsider the aesthetic greatness of a printed, permanent and archival image.
He notes the grip of technology and social media on how we as a society view photographic art. The immediacy of modern photography and the selfishness surrounding social media have interrupted the way people deal with photographic images and their splendor.
"In other words, we're absolutely obsessed with looking at our phones and scrolling, and it gives us an opportunity to look at the photo in a different way, which I think we used to do more of. We have become consumers of photos, we just eat them," Goody said.
"I chose this because of the problem of the ubiquity of smartphone photos, but the kind of photography that interested me is photography that does not immediately reveal its meaning. For example, the famous photograph of the sailor kissing the nurse in Times Square [V-J Day in Times Square by Alfred Eisenstaedt], everyone saw it. It's a sensational photograph and you immediately look at it and read it and understand what it's all about. None of the photographs in this exhibition look like that. You have to look at them and scratch your head.
The Art Gallery offers students, faculty, and staff the opportunity to view renowned works of art at no cost. "Image and The Photographic Allusion" is an exhibition aimed at exploring photographic art which, in this context, is not meant to be conceptualized but enjoyed.
"The idea is that you enter the exhibition with an open mind. I'm not really interested in the idea of ​​interpretation; I think you get lost in the pictures and have an open mind. You don't have to interpret them, you don't have to say, "well, what's the meaning of that", you can just enjoy them for what they are because they really sound like poetry visual. I look at them in a more poetic way and they give you a chance to dream," Goody said.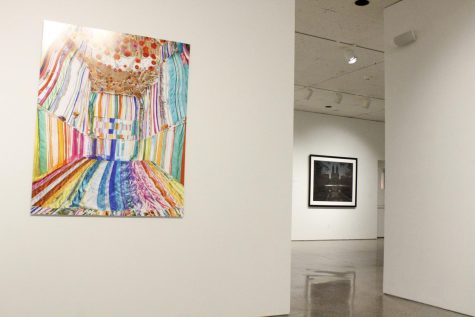 Goody hopes this exhibit will allow people to see large-scale photographic images and, in a sense, press the reset button to unclog your brain. He believes the exhibit presents a unique opportunity for busy students and all members of the community to pause and view artwork.
The OU Art Gallery, located in Wilson Hall, will also begin offering a virtual tour of the exhibit, which will be finalized this week. Alongside this exhibition, artist Mary Ellen Bartley will be featured in the Zoom conference, "Book Work", on February 24. For more information about the exhibition and gallery hours, visit ouartgallery.org.