National Portrait Photographic Prize at the National Portrait Gallery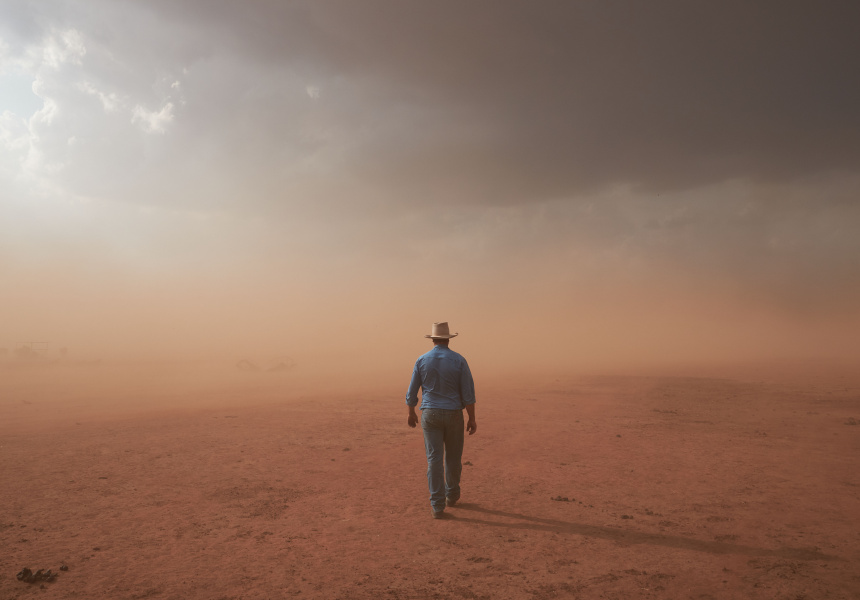 A bumper crop of artist submissions reflects a time of upheaval in Australia like no other in recent memory.
The annual National Photographic Portrait Prize (NPPP) exhibition at the National Portrait Gallery (NPG) in Canberra has been extended until 2022.
Selected from a national field of entries, this year's exhibition – titled Living Memory – aims to reflect the distinctive vision of Australia's aspiring and professional portrait photographers and their subjects through a time of upheaval in Australia.
Named Living Memory to reflect the extraordinary events of late 2019-2020, including widespread fires and a global pandemic, the 2021 award was won by Sydney photographer Joel B. Pratley for his portrait History of drought of farmer David Kalisch in the midst of an unexpected dust storm. The Highly Commended Prize was awarded to Julian Kingma for Tom at the drain, and photo by Melbourne artist Kristina Kraskov Michelle the "suburban fashionista" received the Art Handlers' Award in early August.
Judges Nick Mitzevich (Director, National Gallery of Australia), Karen Quinlan AM (Director, National Portrait Gallery) and acclaimed Australian photographer Bill Henson selected 79 works for this year's prize, more than double the usual amount, to to recognize the impact the pandemic has had on the creative community.
As a result, the exhibition will run until January 2022 in order to give people – and in some cases, the artists themselves – the opportunity to view entrances after blockages and travel restrictions are relaxed.
At the heart of the National Portrait Gallery's program, the NPPP offers cash and equipment prizes to professional, amateur and aspiring photographers across Australia. For the public, the exhibition offers a glimpse of the work of some of Australia's best portrait photographers.
All works of Living Memory: National Photographic Portrait Prize 2021 can be viewed online. The public can also vote for the People's Choice Award of $ 5,000, supported by the David Roche Foundation, which ends Sunday, December 5th. The winner will be announced mid-December.
Registrations for the 2022 edition of the National Photography Portrait Prize are now open and will close at the end of January.
More details and book tickets. Book online for 10% discount.
This article is produced by Broadsheet in partnership with the National Portrait Gallery