Harold Mendez's photographic tribute to a beloved artist – SURFACE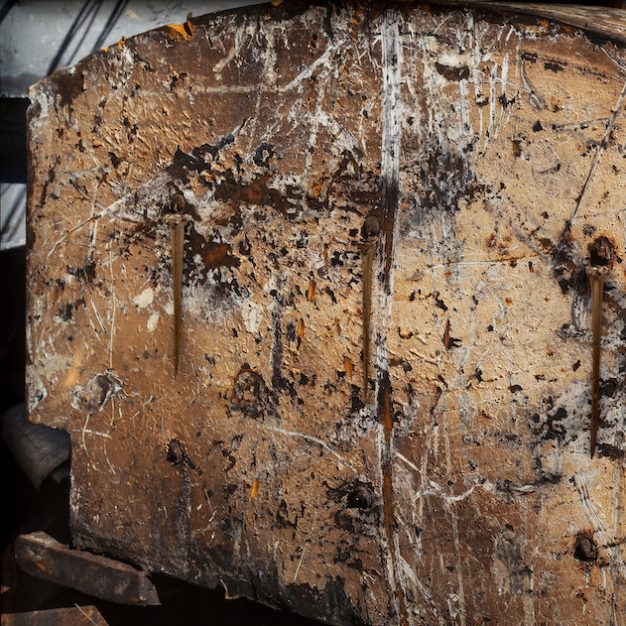 Here we ask an artist to frame the essential details behind one of their latest works.
Organic: Harold Mendez, 44, Los Angeles.
Title of the work: After, we will read your bones (For Belkis Ayón).
where to see it: "Harold Mendez: And, maybe, here, betweenorganized by Gean Moreno at the Institute of Contemporary Art, Miami (61 NE 41st St) until May 1st.
Three words to describe it: Homage, offering, reverence.
What were you thinking at the time: During a cultural exchange trip sponsored by the MacArthur Foundation in Cuba in which I participated in 2017, I wondered if I would find the burial place of the Cuban artist Belkis Ayona formative influence on my practice and an artist with whom I have maintained an ongoing dialogue through my work in many different ways.
An interesting feature that is not immediately noticeable: Affixed to the surface of the photograph are three tellelsons – tail-like appendages with long serrated edges – which are reminiscent of bones but are apparently camouflaged by the marks of a nearly one-ton counterweight. Each work in this exhibition is mediated in one way or another and appears as one thing, but is meticulously crafted as something entirely different.
How it reflects your practice as a whole: It addresses the long arc of the hemisphere's history, from the ancestral cosmologies to the diasporic knowledges that form such an important part of New World cultures. Working in photography, sculpture and installation, I explore cultural memory, rituals and transnational experiences, affirming the fragility of life.
A song that captures its essence: "Movement 5by Floating Points, Pharoah Sanders and the London Symphony Orchestra.