Christina Jackson, Manager of Photographic Services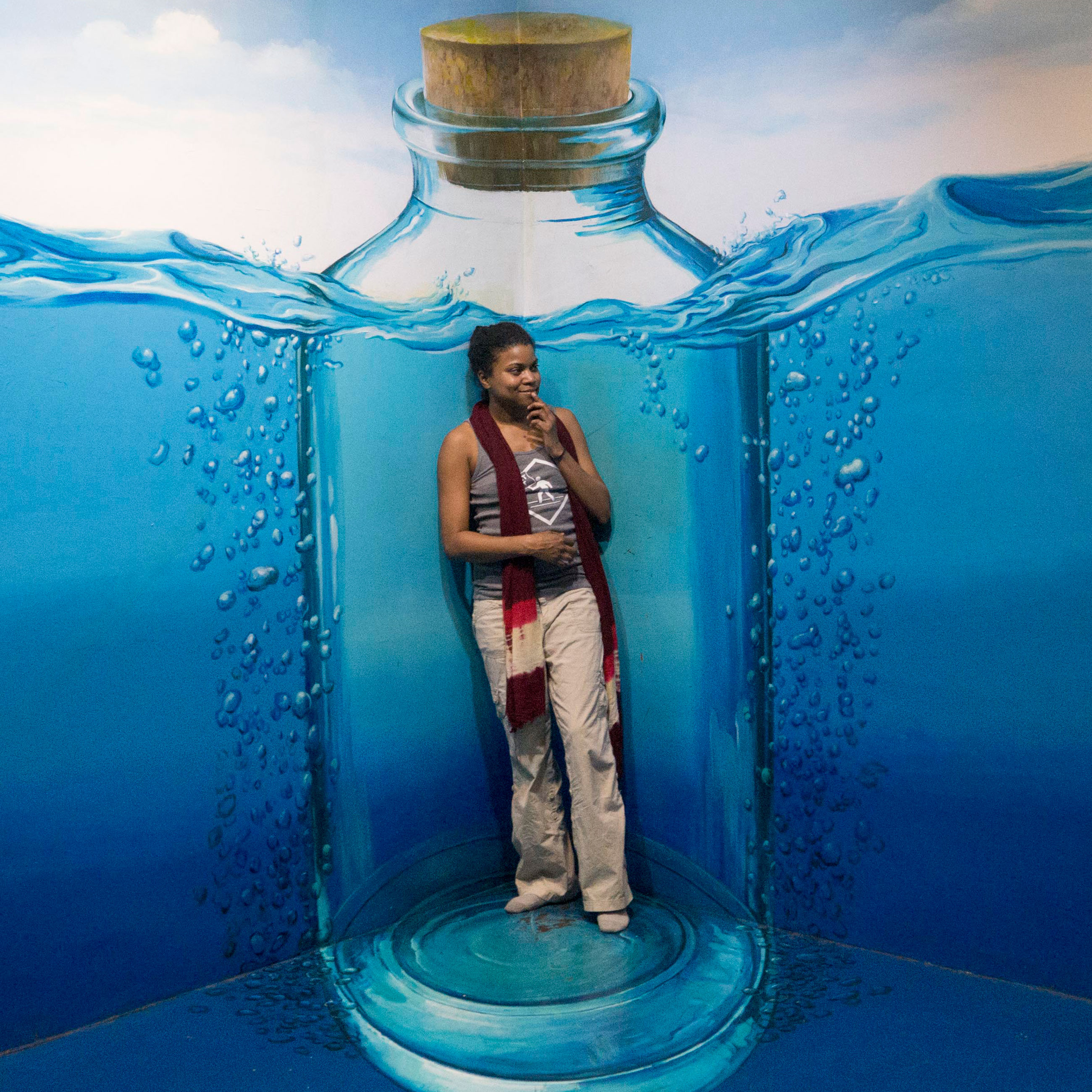 What is your role at the museum?
Responsible for photographic services. I manage the department and work with two other photographers who provide photographic services for each department of the museum. We are responsible for photographing artwork, events, exhibits, staff portraits, learning and engagement programs, store advertisements and providing images for image rights requests and publications.
How long have you worked here?
16 years old.
How did you get into photography?
I've always been intrigued by photography and enjoyed the challenge of trying to capture a scene or experience in a way that evokes the feelings I had at the time. I could never have afforded a camera growing up, so I bought myself a compact camera in 2001 as a college graduation present (I graduated with a BFA in Fine Art Painting from the University from Maryland to College Park.)
From there, I was never satisfied with the automatic camera setting and struggled to learn how to get the exact shot I wanted through self-taught trial and error. After being laid off from a dead end job, I decided that I only wanted to earn a living by making art, and I was passionate about photography, but I needed to learn the camera better .
So I went back to school and got a bachelor's degree in photography. During that time, I got an internship in the museum's photo services department, and continued through the layoffs during the recession, got rehired as a contractor, then went back to the back full time until I finally became director.
Do you also photograph outside of work at the museum?
Yes, especially when I travel. I sometimes get into alternative processes when I have time to get creative.
Do you express yourself with other art forms?
Not as much as before. I sometimes paint with alcohol inks and I draw.
If you take photos outside of your work at the museum, how do you convey your vision to those who see your work?
Whenever I travel, I am always amazed by the beauty of the world, so I try to capture that feeling of being there and hope the viewer will feel the same sense of awe as me.
What do you think is one piece of art at the museum this summer that visitors should make a point of seeing?
We have the Modern women/modern vision exhibition filled with iconic and stunning photographs by female artists. Everything about this exhibit is not to be missed. I've always been a fan of Sandy Skoglund and it's always great to see her work in person. Her picture Revenge of the Goldfish is currently playing in Modern women/modern vision.
What advice do you have for beginner photographers?
Learn as much as you can and keep practicing. I'm constantly learning new techniques and tricks, and I feel like the photos just keep getting better because of it. Look to others for inspiration and see if you can figure out how they did it, maybe you could learn something new.
Do you have any recommendations for people who want to get involved in their local arts community?
Research who and what interests you and don't be afraid to reach out. The artist community is generally very welcoming and happy to collaborate, learn and share with each other.
What do you like to do in your spare time ?
In addition to playing with alternative photographic processes, I enjoy reading science fiction, fantasy, playing video games and playing with my cats.
Where can people find your work?
Unfortunately, I no longer have a personal website, but people can find my work on the Denver Art Museum website and in internal publications such as: Collection Highlights, From the Fire: Contemporary Japanese Ceramics from the Robert and Lisa Kessler Collection, Traitor, Survivor, Icon: The Legacy of La Malinche and any other publications produced by the museum.