Artists seek a photographic escape from harsh reality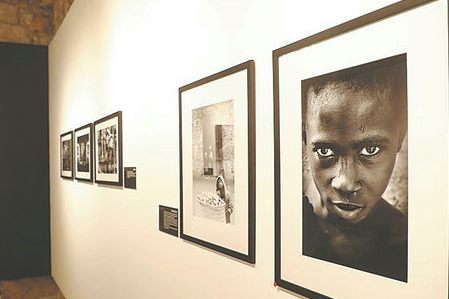 BEIRUT – Lebanese artist Maher Attar says he wants to send a message of hope to viewers through a photo exhibition he organized in Beirut, the Lebanese capital he lived and loved.
"Through images of independence, deprivation, immigration and what remains to be interpreted, my curation portrays Beirut as a woman who endured war and hardship but never fell apart," says Attar.
The four-week exhibition, titled Talented and promising photographersbegan on August 9. The event is edifying for artists in Lebanon, mired in a deep economic crisis that has forced many artists to leave the country and led to the suspension of many cultural activities.
Hosting 31 works by 10 artists at the Art District House of Photography in East Beirut, the exhibition represents Attar's efforts to help young Lebanese artists showcase their abilities and pursue their artistic goals in times difficult.
"I believe in the potential of young people and the diversity of art and photography, and I also like to share my experience and success with the younger generation," says Attar.
Attar, now in his 50s, began his career as a war photographer during the Lebanese Civil War from 1975 to 1990. He covered the Iran-Iraq War from 1980 to 1988, the Gulf War in 1990, and the Afghanistan from 2001.
Exhibition participants are excited to exhibit their works among Attar's extensive network of artists, associates and art lovers in Lebanon.
The youngest artist featured in the exhibition, Cindy Abdo, 21, says the event provides a good opportunity to network with professional photographers and increase the visibility of her work.
"Being the youngest photographer in the room and being the first to sell (an artwork) gave me a lot of motivation for the future."
Tarek Saab, an artist in his 40s, says he's thrilled to have his photos in the exhibit.
"People ask for my photos. I was surprised to see people showing great interest in my works."