A huge photographic tour of royal London in the 1980s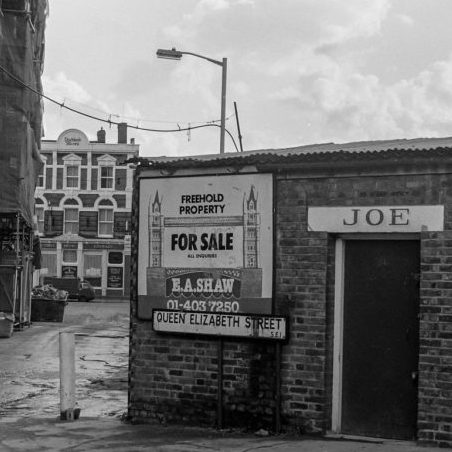 Most tourists looking for Royal London head to Buckingham Palace and the Tower of London. Peter Marshall takes us around London's lesser-known sites with links to royalty, like Queen's Park in Brent, Park Royal in Ealing, the Royal Dockyards in Newham, breakfast at Joe Edwards Snack Bar at Queen Elizabeth St in Bermondsey , to view boats on the Thames from Shipwrights' Palace in Deptford, Lewisham, and for a souvenir hunt at Lambeth's Elephant and Castle Shopping Centre.
All photographs are by Peter Marshall.